Hawkesbury Showgirl 2018
With our winner Olivia Leal already announced for 2017 entries will soon be open for our 2018 Hawkesbury Showgirl Quest. Entrants must be aged 18 to 24 as at 1 May 2018 and residents of Australia. Contestants will be judged on: personality, confidence, ambition, general knowledge, rural knowledge, personal presentation, diction and speech.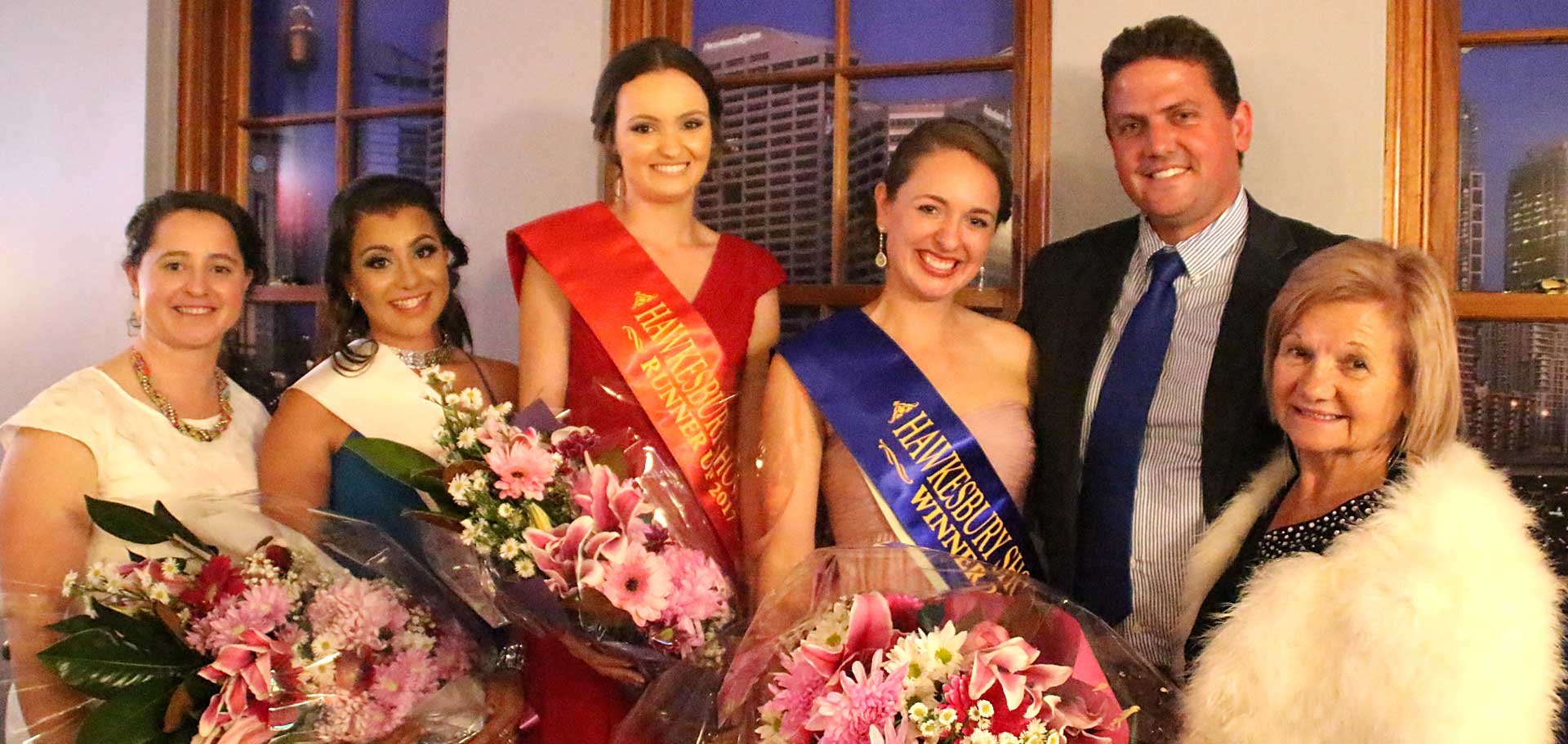 THIS IS NOT A BEAUTY CONTEST!
The winner will represent Hawkesbury in the Zone 2 final in February 2018. The Competition plays a significant role in the overall development of rural youth in not just the Hawkesbury but across NSW. Sponsorship at a State level is worth over $40,000 in cash and prizes - but first you need to enter.
To find out how you could take part and become an ambassador for young rural women of NSW, contact the following coordinators.
Hawkesbury Local Competitors
Showground Manager
c/o Hawkesbury Showground, Racecourse Road,
CLARENDON, NSW 2756, Australia
Phone: (02) 4577 3591
Email:
Local & Zone Level Competitions
Kim England
Agricultural Societies Council (ASC) of NSW
PO Box 1047
HUNTERS HILL NSW 2110
Phone: (02) 9879 6777
Fax: (02) 9879 6043
Email: kimengland@bigpond.com
State Level Competition
Sarah Sanderson
Showgirl Coordinator
Royal Agricultural Society of NSW
Locked Bag 4317
SYDNEY OLYMPIC PARK NSW 2127
Phone: (02) 9704 1160
Email: showgirls@rasnsw.com.au